Crown Poipet Casino, Welcome to Crown Poipet Casino of Crown ResortCo., Ltd of the senior traders in Cambodia. Formerly known as the Golden Crown that is Casino Hotel, which is growing at a high rate in the past 2-3 years. The rooms are both standard and VIP. Casinos have served other game services such as Baccarat, Roulette, Slot.
Crown Poipet Casino Information
Hotel and room information, a warm welcoming with frienship is what we received since stepped into Crown Poipet. The professional staffs, extensive place and clear eyes. There is alos a spa, beauty salon, restaurant and karaoke rooms for a place to relax on the holiday for you or the tourists who will travel to Angkor Wat temple can be used as the stop station to relax before departure.
---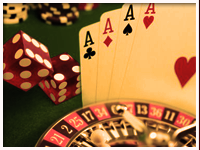 Casino information for those who love the excitement Crown Poipet. There are many casino games service and modernity such as Baccarat, Roulette, Hi-Lo, Blackjack, Slot Machine, Cabinet horse game, Card and many other games to choose. In addition, there are VIP rooms service are also available for those who love to play by private and want to place a high bet.
---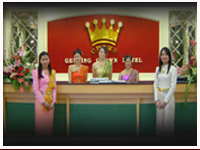 The another services Rolling/ Van Transport/ Private Table, Non Smoking Table/ Exchange money service, Bag keeping, Send letters, Post service, Children sitting place, Casino Tour service, Document Printing service, Send-Receive Fax, Photocopying Machine, Data Services.
---
About the room, Check In Time : After 12:00, Check Out Time : Before 12:00, Room Price : 1,000-4,000฿ /night, Service : 24 hours.
Game Casino Baccarat, Roulette, Blackjack, 9 Gae Card, The 13 Cards, Pok, Poker, Fantan, Slot Machine.