If you cross the Thai border to Poipet Casino on the Aranyaprathet Salt market (Long Koue). The first thing we will see is the Holiday Palace Casino Resort on a spacious space. Fresh atmosphere, cosy relax and look so fresh that really want to stay. Holiday Palace focused on luxury style with spacious space as the resort style and for the interior also looks so clean, well equipped facilities, which is make you more convenient to stay.
Holiday Palace Casino Resort Information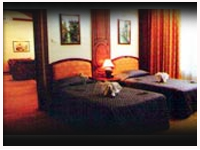 Hotel and room information, a warm welcoming with frienship is what we received since stepped into Crown Poipet. The professional staffs, extensive place and clear eyes. There is alos a spa, beauty salon, restaurant and karaoke rooms for a place to relax on the holiday for you or the tourists who will travel to Angkor Wat temple can be used as the stop station to relax before departure.
---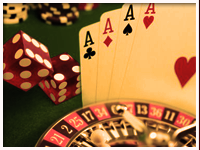 Holiday Palace Casino Resort Information, there is a 24-hour service of casino game with a fun atmosphere together with the many games that consist of Baccarat, Roulette, Blackjack, Poker really interested to those who come for Tour. Casino services in international standards. The first step to come are exciting with the slots machine are available and others to play more than 400 machines. Inside the Maine Hall or the big Hall and look so modern.
---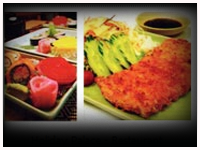 Restaurant has to say that each restaurant is known for its delicious in Poipet ever, Chinese food, Japanese buffet, Japanese food or Coffee Shop. If you come to play Casino in Poipet, we would like to recommend you to test for every restaurant with modern atmosphere design shop and comfortable atmosphere, delicious food, standard price. Nothing strange sometimes when you see the staffs in Poipet Casino choose to relax here.
---
About the room, Check In Time : After 12:00, Check Out Time : Before 12:00, Room Price : 1,000-10,000฿ /night, Service : 24 hours.
Restaurant – DRAGON PALACE CHINESE – AIKO JAPANESE BUFFET – MATSUBATASHI JAPANESE – IN-ROOM SERVICE