The places to eat and entertainment, if talking about the place to eat and sightseeing at Poipet Casino. There are so many places happened as the mashroom here and we will recommend for all of you get to know these places.
Grand Diamond City Information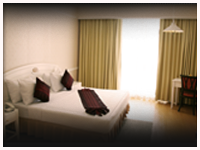 Grand Diamond City Poipet Casino has rooms ranging from affordable to VIP level. All elegantly appointed suites are elegantly furnished and equipped. It is suitable for the tourists who come to visits Casino or it is a place for relaxation before departure to visist at Angkor Wat temple or you can come to stay with your family during the holiday. There are many rooms are available to serve you. In the view of the highest building suitable for Sightseeing in Poipet city.
---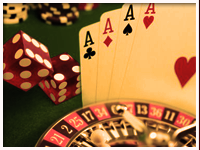 Grand Diamond City Casino Information
Grand Diamond City Casino is available for Casino game service for 24 hours. Enjoy and have fun since the first step that play with a variety of casino games. If you do not like playing cards, here are some casino games types for you to play or will play the other games slot for you to choose more than 500 machines including with Slot machine, Poker machine and Baccarat machine.
---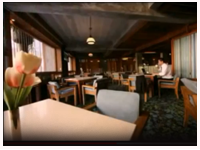 Grand Diamond City Restaurant
Grand Diamond City Restaurant has a restaurant serving a variety of international foods from the professional chefs. Must to say that is not common and there is also a food court and coffee shop with the delivery service for 24 hours to your room. You can come as a Tour, have fun with many Casino games here. There is still a serving food service to your place again and the beautiful decorated to this present now.
---
About Room, Check-in time: After 12:00 Check-out time: Before 12:00, Price : 1,000-20,000 baht /night, Services: 24-hour Restaurant and entertainment CHILLAX, CHINESE RESTAURANT, JAPANESE RESTAURANT, SKY CITY