Royal1688 Casino Fish Or Shrimp is a betting game with a Live Dealer. The excited game service with Fish Or Shrimp, the form of playing is used the dice to prediction. This game using the symbols of gourd, crab, fish, shrimp, tiger and chicken.

More Details of Playing Royal1688 Fish Or Shrimp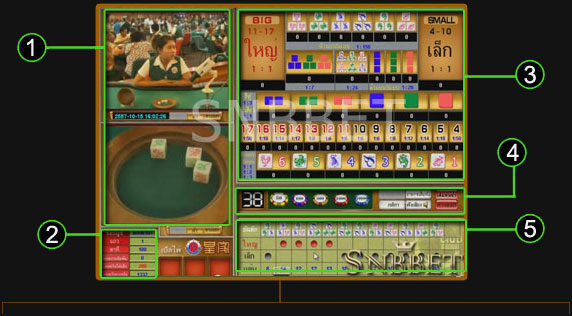 Video game of playing Fish Or Shrimp is a live pictures atmoshpere from the real casino.
Show player's account and more details of Royal1688 Casino Fish Or Shrimp bet.
Board to bet of Fish or Shrimp game click, the different types of form as you want.
The remaining time to bet Fish or Shrimp / chip amount / rules of playing.
The table records the results of the dice, Fish or Shrimp that out of each game.
Payout Rate Of Fish Or Shrimp